Goglides is proud to sponsor a selected student for the Certified Kubernetes Administrator (CKA) certification. This sponsorship includes the cost of accreditation, paid Udemy courses on Kubernetes and Docker, paid training, and lab access to help you through the journey. We will also provide personal training and support daily to help a student reach their goals. Our goal is to help the student become a certified administrator and gain the skills necessary to manage Kubernetes in a production environment.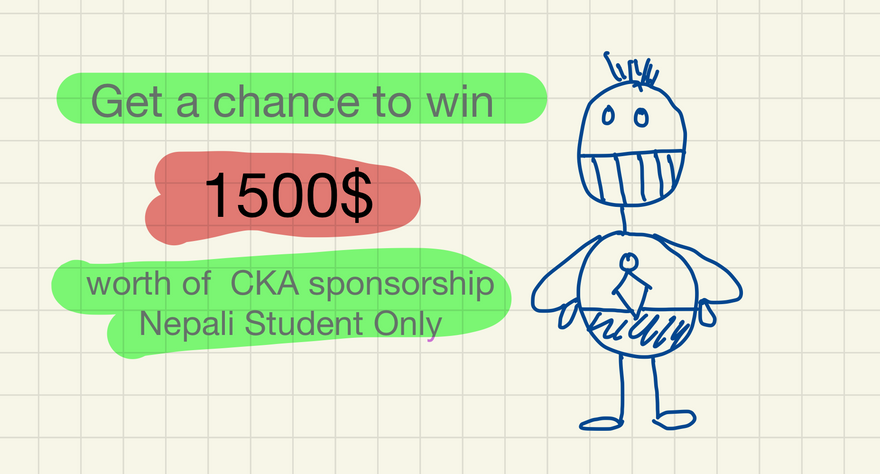 We have the following terms and conditions.
We don't want the candidate to fail, so the candidate should demonstrate the ability to complete daily practice sessions and assignments on time. This will help sponsors and other community members follow their progress.
For selection criteria
The candidate must be a Nepali IT Student (for now, we will open this opportunity for others in the future)
Anyone can apply, although due to the sophisticated nature of Kubernetes, it is preferable if you have prior experience with Docker (if not, we will purchase some Udemy courses to help through the journey)
Please complete the google form with your personal information and an essay explaining why you should be selected for this program. We will review your application and contact you if you are selected for the sponsorship.
Because the program will take more than a month (depending on candidate ability), you must be able to devote at least 8 hours per day, 1 hour per day for online mentoring, and 6-7 hours per day for lab practice and writing blogs.
Thank you for considering Goglides DEV as your sponsor!
Google Form: https://forms.gle/s1FL6RexdSayby6g6
Note: Due to a funding issue, I am currently only allowing one student to participate in this program because I am personally supporting it.
The deadline for applications is May 16, 2022. (Also, this isn't a lottery; if we can't find the proper individual, we may have to extend the deadline.)